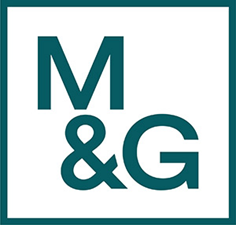 Role Profile Associate Amsterdam M&G Real Estate
Organisatie
M&G International investors S.A.
Functie
Overig
Branche
Belegger
Datum
15-10-2021
Locatie
Amsterdam
Role Profile Associate Amsterdam M&G Real Estate
You will work closely with the Asset Management and Investment Team to support with asset management and investment activities with a particular focus on the Dutch portfolio and assist the Amsterdam based asset/investment manager and the wider European Real Estate Team
Working with M&G Prudential as an in our Amsterdam Office means becoming part of a brand with a global reputation and an exciting vision: to become the best loved and most successful savings & investments business.


If you're inspired to join us, and have the necessary qualities, then this could be the opportunity you've been looking for.

The Role

You will work closely with the Asset Management and Investment Management Team to assist on the asset management of the existing portfolio and future investments and sales in the Netherlands.

Responsibilities
To assist with the implementation of the asset strategies for the existing assets in The Netherlands
Providing support in the property management, leasing management , capital expenditures , health and safety responsibilities and sustainability initiatives of the managed portfolio
To assist with regular reporting to the London based Fund Management team, Finance team and external valuation team.
To support with the preparation of and tracking of asset plans and asset budgets.
To assist with correct filing of all property related documentation and reporting and ensuring accuracy and completeness of files and property data.
To assist in complying with all relevant policies and procedures and guidelines.
As appropriate, to participate in selected site visits and meetings with tenants, property managers, letting agents, vendors and advisers.
To assist with the initial screening of new investment opportunities.
To perform market research, through communicating with key parties including external agents, the M&G Real Estate Property Research and Investments Teams, in relation to possible new investment opportunities.
To assist the Team to maintain an oversight of the investment pipeline by tracking potential investment opportunities and to keep the Investments Teams and other key stakeholders informed.
To support with the preparation of presentations to the Investment Committees.
Requirements
A master in a real estate or real estate related discipline.
3-5 years' experience of working in financial services/ real estate services is required.
Direct experience with developments, refurbishments as well as a good understanding of the Residential, PRS and Student Housing asset class would be highly recommended.
Technical knowledge of financial modelling including MS excel, and knowledge of Yardi and or Argus is a plus.
Demonstrable quantitative analytical skills through experience or studies.
Excellent communication and interpersonal skills.
Fluent in Dutch and English is essential with, an additional continental European language is preferable.
Ability to work independently in a small team.
People who work at M&G Prudential agree that ours is a great place to work with a brilliant team spirit. It's also an innovative, high-performing, commercial environment that's totally focused on customers. As an M&G Prudential colleague you'll get all the support you'd expect, including full training and professional development. You'll receive a competitive salary and reward package. And in a fast-changing world, you'll join an organisation that's leading the way in helping customers achieve their long-term financial goals.
M&G Prudential is committed to a diverse and inclusive workplace. Our role as an employer is very simple – to provide the right environment for talented people to do their best work, by respecting, understanding and valuing individual differences.
We welcome applications from individuals who have taken an extended career break, and we are willing to consider flexible working arrangements for all of our roles.
Delen op social media: